Kitchens
---
Seeking a Professional Kitchen Remodeling Contractor Near Marysville, WA?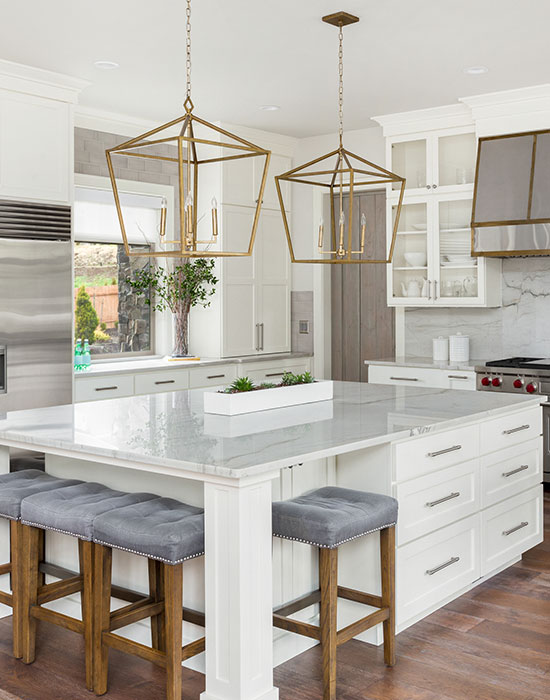 Remodeling is an Art
Enhancing your home's value is easier and more affordable than you might think when you partner with Michael Mulligan Construction for your next custom kitchen project. Kitchen remodeling is a specialty of ours, because we've been updating, modernizing, and improving kitchens across the greater Snohomish County region for over 30 years. Our comprehensive remodeling expertise covers all the details of your kitchen remodeling project, from custom decor and backsplashes to appliance placement, traffic flow, storage options, and more.
Simply share your new kitchen vision with our dedicated team and we'll redesign and build you a luxurious new kitchen that will make you fall in love with your entire home all over again.
A Wealth of Remodeling Ideas
As a licensed, bonded, and insured kitchen remodeling contractor, Michael Mulligan Construction is ready to help you achieve the kitchen of your dreams. Even if you aren't sure of your preferred design styles, features, or building materials, our experienced remodeling team can provide you with a creative selection of options to help you discover the perfect colors, designs, and furnishings for your budget. Need a larger kitchen with new windows and doors? No problem – Michael Mulligan Construction handles that, too. Trust your newly transformed kitchen to the team at Michael Mulligan Construction and you'll soon be showing off your new luxurious space to family, friends, and neighbors alike.